Elizabeth Graver's acclaimed novel Kantika (Henry Holt & Company, 2023) is the One Bay One Book selection for 2023-2024.

Below are upcoming Jewish Community Library events, mostly virtual, that link to Kantika's themes, which include exploration of family history;  approach to disability in the Jewish world; the Jewish experience in the Ottoman Empire, Spain, and Cuba; and the history, language, and culture of Sephardic Jews. More events will be added in the spring, culminating in an opportunity to meet with author Elizabeth Graver.
All programs are offered free of charge. Advance registration is required. Click the links for full descriptions and registration links.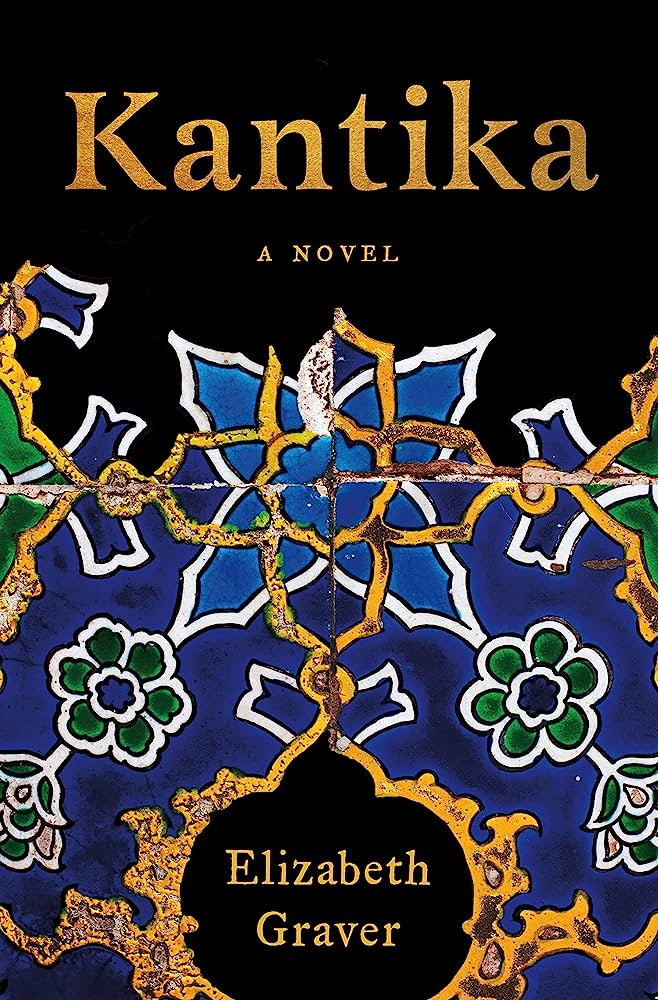 Sunday, November 5, 2 PM Pacific Time
Virtual
Rosa Lowinger will present her portrait of her Cuban Jewish family, understood through the lens of her work as an art conservator.
Sunday, November 19, 2 PM Pacific Time
Virtual
Jonathan Ray (Georgetown University) will explore the complexities of the Jewish experience in Iberia from the ninth century to the expulsion of 1492.
Wednesday, November 29, 7 PM Pacific Time
Virtual
Josh Tuininga will present his graphic novel about a Sephardic immigrant in Seattle who helped his Japanese American neighbors during World War II.
Sunday, December 3, 2 PM Pacific Time
In person at the Jewish Community Library
Jim Van Buskirk will lead a discussion of French author Anne Berest's celebrated new novel, which, like Kantika, is drawn from researching her own family's experiences.
Wednesday, January 10, 7 PM Pacific Time
Virtual
Sarah Benor (Hebrew Union College) will highlight the current statuses of Jewish vernacular languages such as Yiddish, Ladino, Judeo-Arabic, Jewish Neo-Aramaic (Iraq-Iran), and Judeo-Malayalam.
Wednesday, January 17, 7 PM Pacific Time
Virtual
Judith Cohen (York University) will provide musical examples of the Sephardic repertoire from Ottoman lands and North Africa and examine some of the myths that have grown around this tradition.
Sunday, January 28, 2 PM Pacific Time
Virtual
Bryan Kirschen (Binghamton University) will offer an overview of Judeo-Spanish (Ladino) and spotlight current efforts to preserve and sustain the language.
Wednesday, February 7, 7 PM Pacific Time
Virtual
Sarah Abrevaya Stein (UCLA) will relate the story of Salonica's prominent Levy family, chronicled in her book Family Papers.