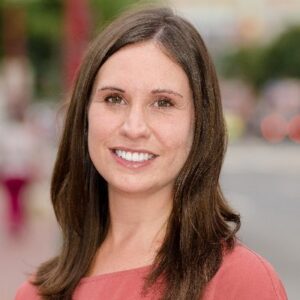 Jewish Sunday Schools: Teaching Religion in Nineteenth Century America
Presented by Laura Yares

To register for this free virtual event, click here.
Jewish Sunday Schools describes how nineteenth-century Jewish women laid the foundations of Jewish education in America. The Jewish Sunday school movement began with one school in Philadelphia in 1838 and quickly evolved into an entire system that educated vast numbers of Jewish youth across the country. These schools were modeled on Christian approaches to religious education and aimed to protect Jewish children from Protestant missio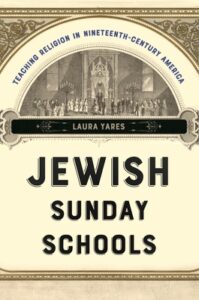 naries. Tracing the development of these schools from their inception through the first decade of the twentieth century, Jewish Sunday Schools argues that the work of the women who shepherded Jewish education in the early Jewish Sunday school had ramifications far outside the classroom. Indeed, we cannot understand how American Jews sought to sustain Judaism in an overwhelmingly Protestant context, or how Jews created a distinctly American approach to Jewish education, without looking closely at the development of these precursors to today's Hebrew Schools.
Laura Yares is an assistant professor in the Department of Religious Studies at Michigan State University. Her research focuses on Jewish education in America. She is the author of Jewish Sunday Schools: Teaching Religion in Nineteenth Century America, published by NYU Press in 2023. She is currently at work on a contemporary ethnographic project exploring what people learn about Judaism from seeing Jewish themes and characters represented in Jewish cultural arts.
Program made possible, in part, by Richard and Martha Pastcan in honor of Larry Burgheimer's birthday.