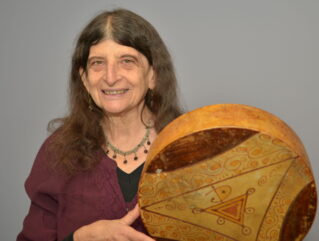 Demystifying Sephardic Song with Judith Cohen
Click here to register for this free virtual event.
As Sephardic songs in Ladino/Judeo-Spanish thrive, several myths about them still persist. Canadian Ethnomusicologist Dr Judith Cohen, a longtime scholar and performer of this repertoire, explains "medieval," "flamenco," and other often romantic notions about the tradition. Recorded and also live – sung by Cohen – examples will be given from both Moroccan and Ottoman area (Turkey, Greece, Balkans, Jerusalem) Ladino songs.
Dr. Judith Cohen is a Canadian ethnomusicologist and medievalist well-known for her work as both a scholar and a performer of Ladino/Judeo-Spanish songs. She teaches part-time at York University in Toronto, where she is also on the Board of Storytelling Toronto and the Canadian Society for Musical Traditions/Société Canadienne pour les Traditions Musicales. Besides her longtime work wth Sephardic songs, Judith has also conducted fieldwork for 30 years among the Crypto-Jews of rural Portugal and, in the summer of 2023, among Crypto-Jews of northeastern Brazil and Moroccan Sephardim in the Brazilian Amazon. Her other areas of expertise as a scholar and/or performer include regional Spanish and Portuguese songs, Franco-Canadian songs, songs and dances of the Balkans, Medieval Iberian and French music, Yiddish and pan-European narrative ballads. She plays several traditional string, hand percussion and wind instruments. Judith is the consultant for the 1952 Alan Lomax Spanish Recordings, and a well-known figure in traditional music circles of Spain, Portugal, and her native Quebec.
Program made possible, in part, by Emily Brewer, in honor and memory of her father, Dr. Richard Brewer.