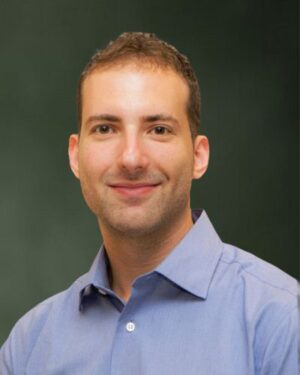 Ladino in the Twenty-First Century, with Bryan Kirschen
Click here to register for this free virtual event.
Ladino (also known as Judeo-Spanish or Judezmo) refers to the variety of Spanish that developed among Jews who were expelled from Spain in 1492 and subsequently settled primarily in the Ottoman Empire. In this presentation Bryan Kirschen will provide an overview of the development of Ladino and its decline in use, and then focus on the resurgence of interest and domains of use during the past two decades. He will explain recent initiatives that seek to preserve and sustain the language.
Bryan Kirschen is Chair of the Department of Romance Languages and Literatures at Binghamton University, where he is Associate Professor of Spanish and Linguistics and holds a joint title with the Linguistics Program; he is also affiliated faculty of the Translation Research and Instruction Program and the Department of Judaic Studies. A sociolinguist specializing in the Spanish language, he has published on Judeo-Spanish (Ladino) and the use of Spanish in the United States in such journals as Studies in Hispanic and Lusophone Linguistics, Language and Communication, Spanish in Context, Heritage Language Journal, Journal of Jewish Languages, Language and Linguistics Compass, and Hispania. Kirschen is also engaged in digital projects such as Documenting Judeo-Spanish. Along with Dina Danon, he co-directs Binghamton University's Ladino Collaborative ("Ladino Lab"), an initiative that offers undergraduates, graduate students, and faculty training in reading Ladino texts and paleography. The project also offers a language apprenticeship program in which students are paired with native speakers from around the world.